07-18-2022
Automated Design of Tiny Machine Learning Models: Part 1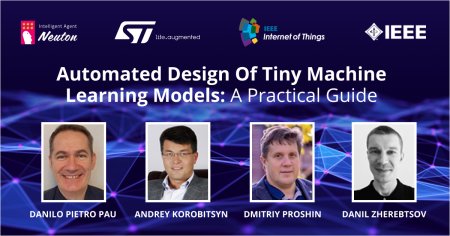 We're beyond excited to share that our article was published in the latest IEEE newsletter issue! IEEE is the world's largest technical professional organization aimed at advancing technology for the global good. Together with Danilo Pietro Pau, our colleague from STM, Neuton's team – Andrey Korobitsyn (Neuton's CEO), Danil Zherebtsov (Data Scientist), and Dmitriy Proshin (Data Scientist) have shared a new approach to creating tiny machine learning models.
This is the first part of our comprehensive guide where the authors will review the current state of tiny machine learning at the community level, also introducing and elaborating on the main practitioners' needs to develop ML models, as well as discuss in detail how TinyML is rapidly evolving.
The second and the most interesting piece with practical use cases will be released soon in the following issue. Stay tuned!
Read more on IEEE.org